According to a recent UK insurance consumer survey, the vast majority of workers expect to spend no more than one to three days per week in an office.[1] With arguably decades of work-pattern evolution having occurred in just three short years, flexible employment patterns such as hybrid working have become the rule rather than the exception, giving industries across the board a whole new paradigm shift to adjust to.
The implications for the insurance industry are numerous and significant, both in terms of the way they manage their own personnel and the products they sell. In this JENOA Insights article, we look at the opportunities and caveats arising from the new working patterns, and consider how insurance leaders need to structure and manage their own business?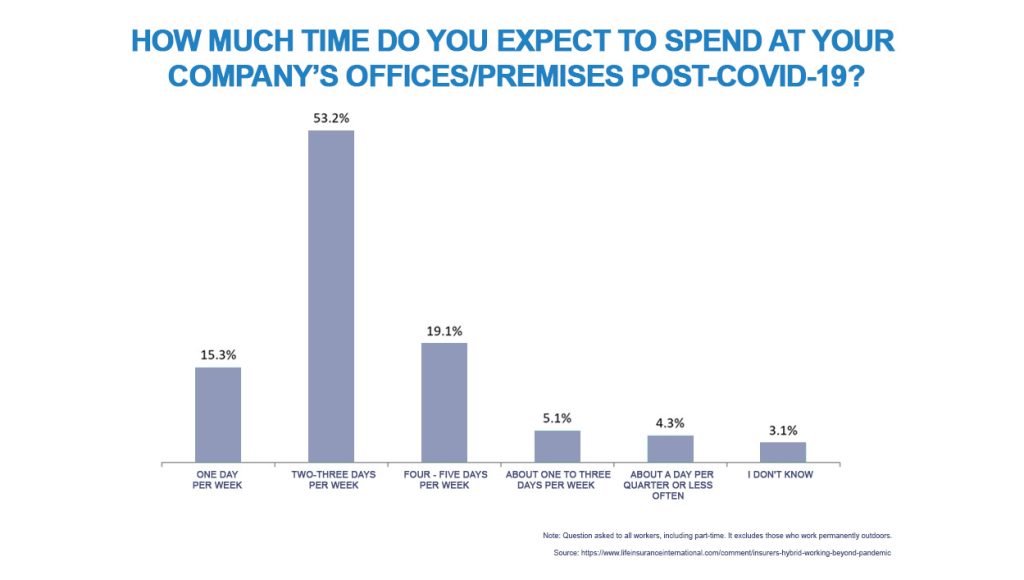 Disruption in insurance lines
One of the most prominent disruptions in insurance, as a result of the work-from-home and hybrid model, is auto insurance. With far fewer workers now travelling to work five days a week, insurance risk in terms of miles driven and number of journeys made is coming down. We're likely to see further growth in digital technologies that have already enabled cheaper motoring cover through pay-per-mile insurance.[2]
The fall in the number of days spent 'at work' is also changing the nature of commercial property insurance. There is an opportunity for insurers to innovate and offer flexible liability rates, based on how many employees are present on company premises on any given day.[3]
While companies that are divesting real estate in response to the new working patterns can expect to make consequential savings, e.g., on their buildings insurance, accidents at work etc., they cannot overlook the shift in liability to their employees' domestic setting. Where employers encourage and facilitate hybrid working models, including home working, they have a duty of care to consider the risks associated with employees working from their home environment.
This includes the need to provide adequate, ergonomic workstations and to consider accident risk associated with performing work tasks in a domestic setting.[4] According to health and safety research in the UK, a rise in home injuries during working hours is likely under any model that includes working from domestic premises.[5]
If employers fail to implement comprehensive health and safety policies to cover the domestic premises of employees, hybrid models could also lead to an increase in injuries and musculoskeletal claims based on inadequate home workstations and poor training.[6]
In relation to buildings contents cover, home burglary in some parts of the world has, on the face of it at least, been partly influenced by a drop in the number of domestic properties left empty during the day. In the UK, for example, robbery and burglaries in 2022 are at their lowest level in five years,[7] according to a report from the London School of Economics (LSE). The US showed an average drop in burglaries of nearly 10% in 2021, compared to the previous year.[8]
That said, some other data sources show that, prior to the pandemic and the shift in work patterns, the majority of burglaries were carried out while residents were actually at home.[9]
R
unning an insurance business in the hybrid age
According to industry research, educated workers in a handful of industries, including insurance, proved just as productive and effective when working from home two or three days per week as they had been in office environments.[10] The research looked at more than 800 occupations and found that three-quarters of tasks and processes in the insurance industry – including analysis, claims processing and underwriting – could be performed remotely with no loss of productivity. [11]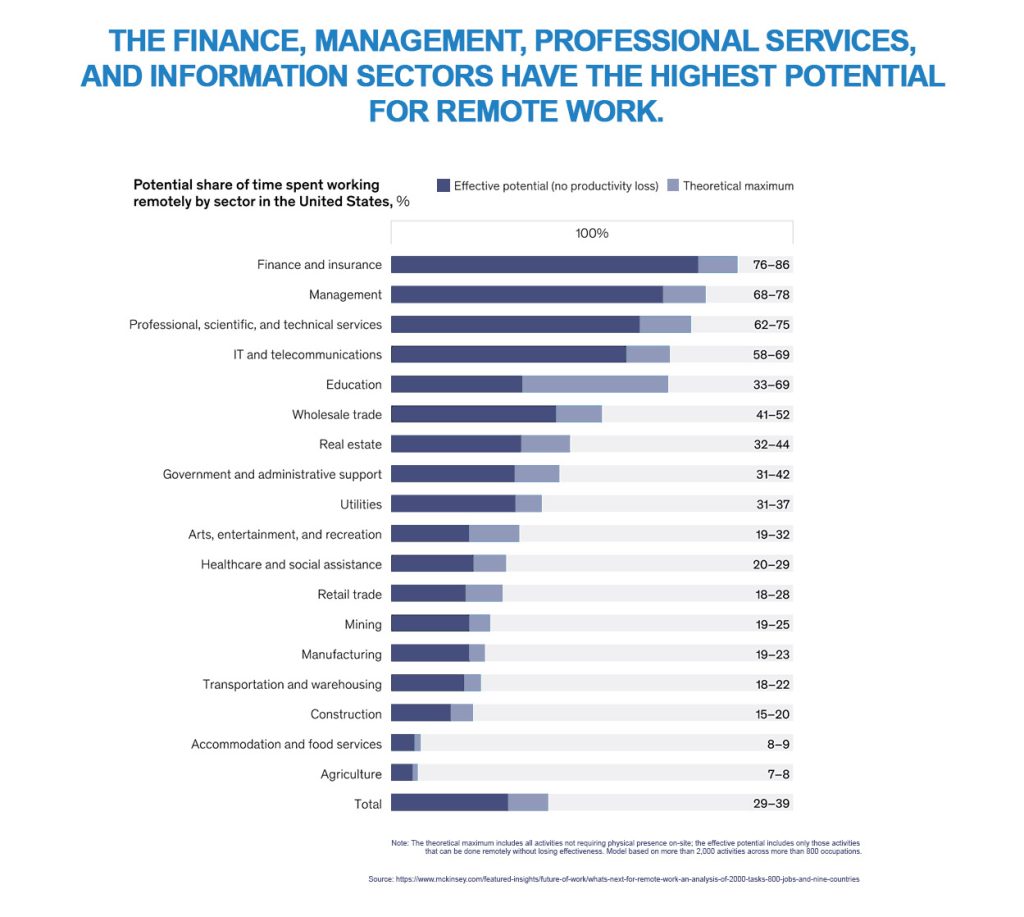 As the insurance industry embarks on wide-ranging digital transformations, such real-world data on productivity has emboldened insurance companies to look at radical approaches to their future operations. An analysis of US insurers found that 96% are accelerating plans for digital transformations as a result of hybrid working,[12] while the top two actions for more than two thirds of insurers surveyed focused on efficiency savings and better customer experience through the deployment of new technology.[13]
In fact, technology spending by insurance companies seems to be slightly more aggressive than in recent years, with nearly 70% planning to increase spending on data analytics, over half increasing spending on artificial intelligence and around 50% increasing investment in robotic process automation.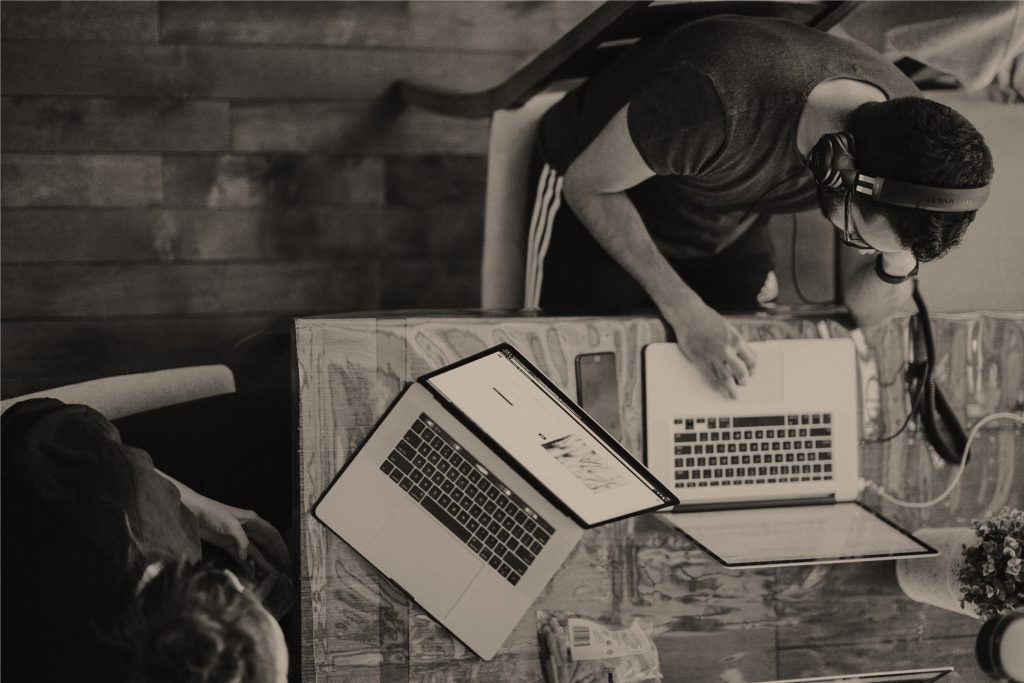 That is not to say that human resources are of lower priority. Insurance executives are highly focused on talent acquisition pipelines as part of their evolution into digital enterprises, albeit in different environments. Around 50% of US insurers surveyed reported adopting hybrid working models, with fluid, mostly remote employees alongside a small amount of office presence. Around one quarter plan to adopt an entirely virtual model.[14]
An obvious benefit of this is that insurers are no longer limited in their talent acquisition to workers who live within commuting distance of an office. As leaders look to increase the number of digital employees, they are becoming more open to hiring talent regardless of location or time zone.
Experience gained during the pandemic has convinced many executives that it is possible to put together agile teams virtually. Even management teams, they have found, can operate successfully in a remote environment without ever meeting in person. Indeed, around 50% of US insurers surveyed reported that they were already hiring staff with no regard to location.[15] One of the consequences of this approach is a much lower real-estate footprint, leading to lower expenses overall.[16]
Potential pitfalls of the hybrid model
While loss adjustors are perfectly capable of dealing with routine claims from the comfort of home, a virtual or hybrid working model makes it far more difficult for managers and HR departments to establish and promote a strong corporate culture.
More serious still, is the potential for inequality and discrimination. Research conducted long before COVID-19 shows that employees who worked from home most of the time were only half as likely to be promoted as office-based workers.[17] Before the pandemic, employees who worked from home the majority of the time were around 40% less likely to receive a bonus, compared to their office-based colleagues.[18]
In light of that research, it is perhaps not surprising that some employees are likely to feel they are missing out by not being in the office as often as others. Ambitious co-workers keen to raise their profile through personal contact can create a disadvantage for others. Executives should, therefore, establish a level playing field, with modern and robust indices that measure performance on metrics such as dedication, hard work and loyalty, that do not depend on the vagaries of when you go to the office.
T
he rewards of a hybrid model
Employers and workers are largely still finding their feet with regard to new working arrangements. What is clear, however, is that insurance firms seem to be committed to establishing a hybrid working model in order to streamline costs and take full advantage of digital transformations.
So long as insurance executives are conscious of the pitfalls and mitigate potential downsides adequately, they stand a good chance of reaping substantial rewards from a fluid, hybrid model.